Why you Should go to International Academic Conferences, in 8 reasons?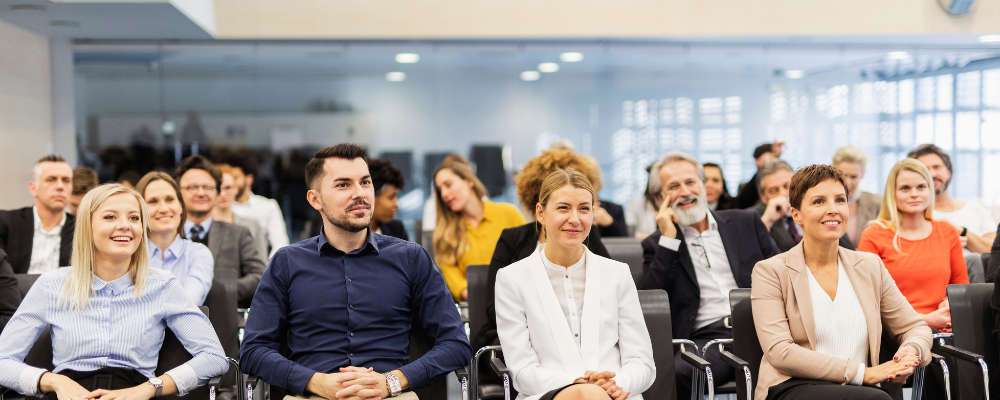 Compared to the past, there are far more academic conferences today. The simple question of "Why should one attend an academic conference?" arises in light of this. Here are the top 8 justifications given for attending our conferences.
International academic conferences are a great way to stay updated on the latest research and developments in your field of study. Attending these conferences can help you gain new insights, build relationships with other academics and researchers, and broaden your knowledge and skills. We will explore eight reasons why you should attend International academic conferences.
Networking for future collaborations
Attending a conference offers the chance to network with academics and specialists from across the world working in the same or related fields of study and to exchange ideas on cutting-edge research and technical developments. It is a chance to increase one's knowledge and improve performance in achieving institutional goals. Conferences bring together individuals from around the world who are interested in the same field, providing a variety of perspectives that combine to create something bigger. As you take initiative and participate in conferences, you develop a network of people who can help you accomplish common goals while elevating the quality of your work.
Presenting a paper
One of the main goals of an academic conference attendee is to present a paper. The presenter will have the opportunity to deliver a paper before peers in the same or related fields of study, where they can get constructive criticism and supportive comments on their work. The links for upcoming international cooperation are sown by the exchange of ideas on common areas of interest. Many former attendees of International Conference Alert (ICA) conferences are now working on research projects and co-authoring papers. Each conference attendee receives a certificate of congratulations read aloud by the conference chairman and then transformed into sound wave art.
Socialization and the culture factor
Attending global academic conferences is not just about gaining new knowledge and presenting your research. It's also an excellent opportunity to broaden your horizons and meet people from different cultures and backgrounds. By meeting new people with different dispositions, you can gain a fresh perspective on your field of study and be exposed to innovative ideas and solutions that you may not have considered before.
During coffee breaks, lunches, and social activities, you'll have the chance to socialize and build relationships with your colleagues from around the world. This socializing is not only enjoyable but can also be a valuable learning experience. Imagine attending a conference where there was no opportunity to socialize or learn more about other people's cultural traditions. This would be a missed opportunity, as people from different parts of the world bring a wealth of unique experiences and knowledge to the table.
Publication
One of the most common reasons for attending academic conferences is the opportunity to have your research published and indexed. Conference proceedings provide an excellent platform for researchers to publish their work and make it accessible to a wider audience. This can be an essential step in advancing your academic career and gaining recognition for your work.
In addition to publishing in conference proceedings, attending a global academic conference may also provide the opportunity to have your research published in one of the International Conference Alert (ICA) journals. It's important to note that while only selected papers are published in these journals free of charge, all papers and abstracts accepted for the conferences are published in the conference proceedings.
Travelling
Meeting new individuals with various cultures and personalities broadens your perspective on the subject you are studying. You will see some of the several alternatives and approaches to the same problems. Imagine attending a conference without making new friends or learning more about the traditions of other people. People from diverse parts of the world with distinctive ways of living, which you are frequently astonished to learn from, cannot fully summarise this.
Find out what's new
To succeed in an academic area, it is crucial to stay informed about what is new in your field of study. You can keep up with new discoveries by attending academic conferences. This is indeed one of the main benefits of attending an academic conference.
The focus and energy of Like-Minded Individuals
One can be certain that they will encounter others who share their stature, perspective, and objectives when they attend an academic conference. This serves as inspiration for overcoming fears and realising one's goals.
Added Research Value
Academic conferences facilitate research on a particular topic for students and researchers. They offer access to many research projects pertaining to a specific topic, together with the latest discoveries and advancements anticipated from them.
Also Read:
Attend Top International Conferences in Cambodia!
Join E-commerce Conferences Essential for Your Business Growth!
Join International Conferences on Business, Commerce, and Management in Melbourne.
Legal Knowledge Developments: Attend Upcoming Law Conferences in 2023/2024!
Top International Conferences in Europe 2023 and 2024!
Collaboration vs Competition: How International Conferences Can Help Your Business Growth!
Conclusion
Attending global academic conferences offers a wide range of benefits, from networking opportunities and exposure to new ideas to professional development, career advancement, travel opportunities, publishing opportunities, inspiration and motivation, and community building. So, if you have the chance to attend a global academic conference, don't hesitate to take advantage of this valuable opportunity. Visit us International Conference Alert(ICA) website.
Also Read:

Fraud conferences 2023 list, location & timing
Why You Should Attend the Anti-Fraud Conference 2023 & 2024?